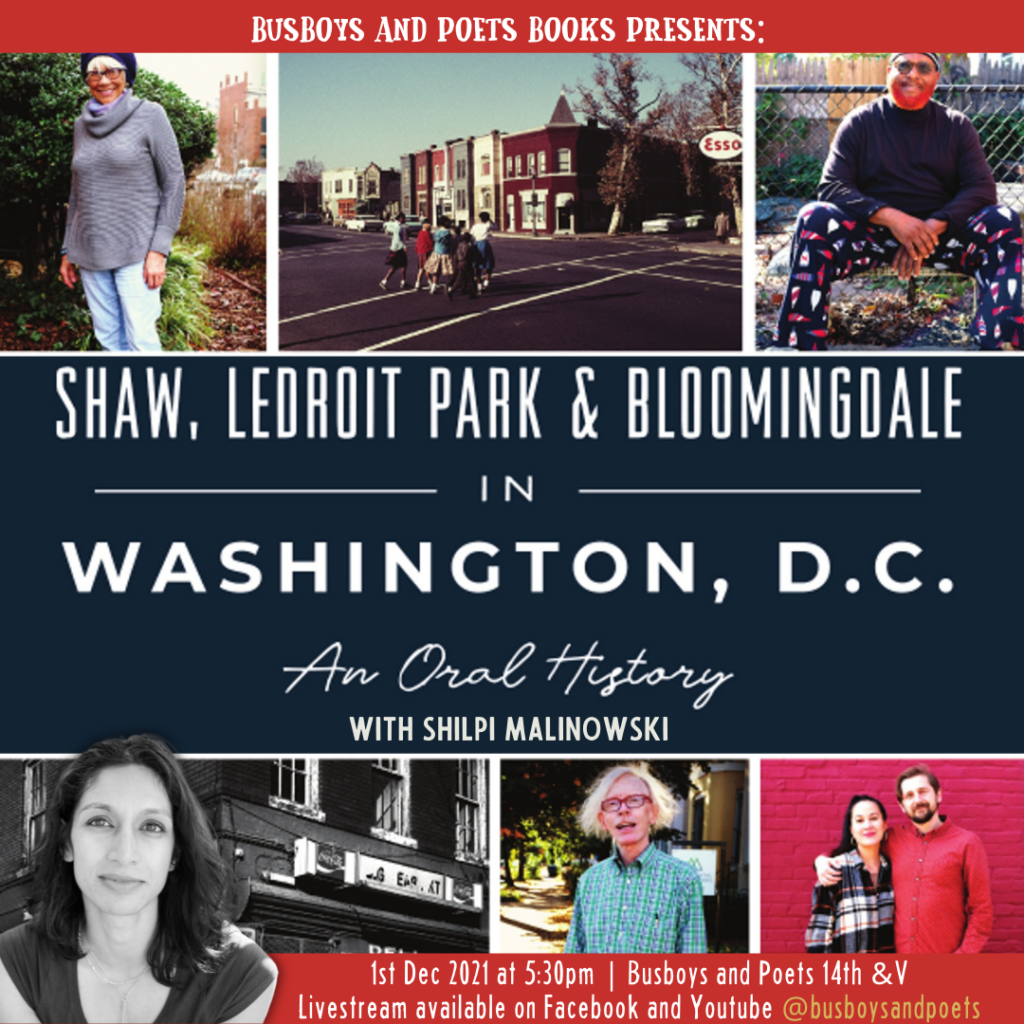 On December 1st, 2021, Busboys and Poets hosted a conversation between Helena Andrews and I about the book, the neighborhood and gentrification.
We had such a fantastic conversation. Helena read the book very closely and she pulled at many threads that go beyond what you can find in my book. I was able to talk about why I used oral history, how people of different races experience belonging in the neighborhood and much more.
You can view the conversation here, and read the transcript here.