Review for "Shaw, LeDroit Park and Bloomingdale in Washington, D.C.: An Oral History" in The DC Line. June 8, 2022
"Through listening and recording her neighbors' thoughts and feelings, Malinowski has created a literary "third space" of sorts. She writes of her hope that readers will "feel liberated to come up with their own understanding of life in our gentrified neighborhood." Her volume of candid oral histories and personal narrative offers an opportunity for reflection and invites readers to consider their own views of gentrification, whether or not they live in Bloomingdale, LeDroit Park and Shaw."
———————————————————————————–
Check out my video contribution to the 2022 DC History Conference below!
———————————————————————————–
Busboys and Poets Books Presents: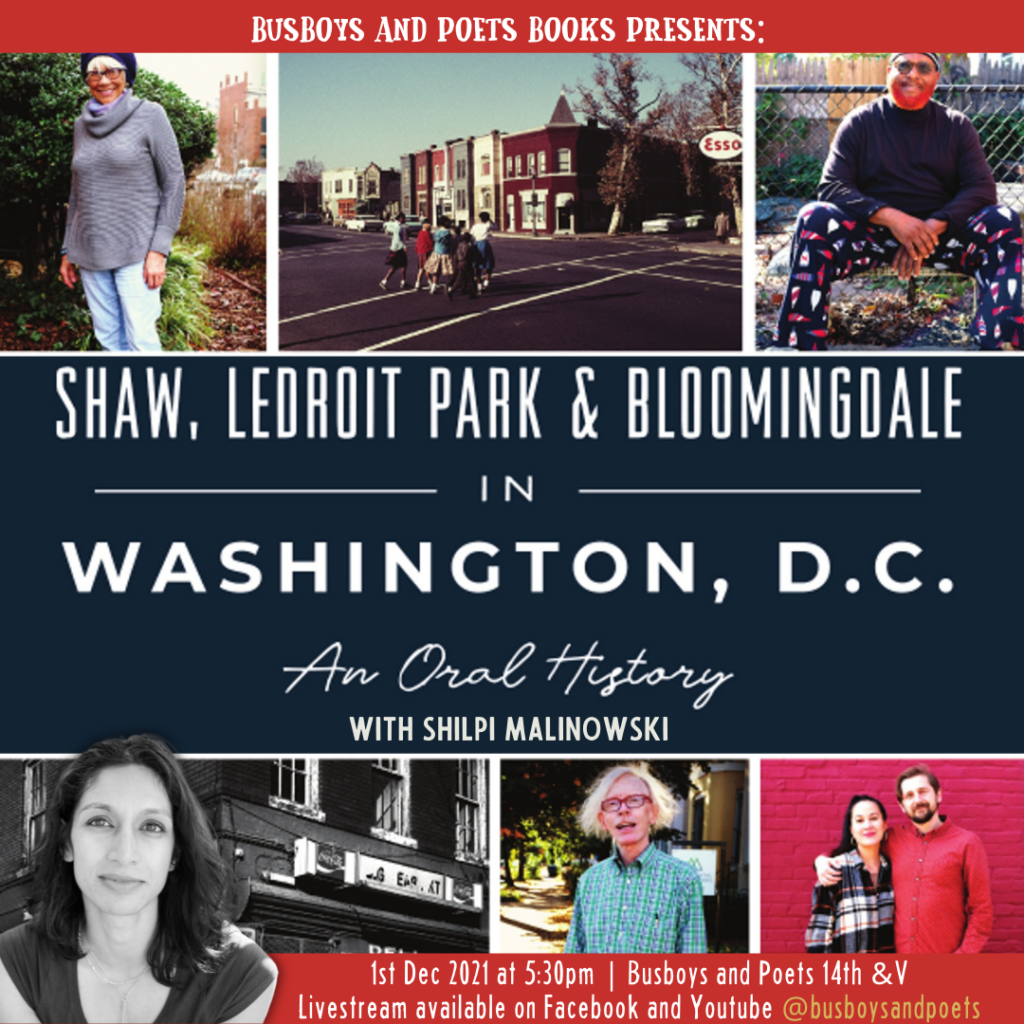 On December 1st, 2021, Busboys and Poets hosted a conversation between me and Helena Andrews about the book, the neighborhood and gentrification.
We had such a fantastic conversation. Helena read the book very closely and she pulled at many threads that go beyond what you can find in my book. I was able to talk about why I used oral history, how people of different races experience belonging in the neighborhood and much more.
You can view the conversation here, and read the transcript here.