2pm on Saturday, November 20th at Bol Coop Bookstore, located in Creative Grounds
Join me for a reading and discussion, with books for sale by the store. The event will be indoors and Bol is checking for vaccine status at the door.
RSVP here
6pm on Wednesday, December 1st at Busboys and Poets at 14th and V Streets NW
Join me for a conversation with Washington Post reporter, author and neighbor Helena Andrews-Dyer! Helena has been working on her own book about navigating life in our gentrified, integrated neighborhood. We've both been trying to unearth the truth of this neighborhood through writing — I'm so excited to have a conversation with her and try through dialogue!
RSVP here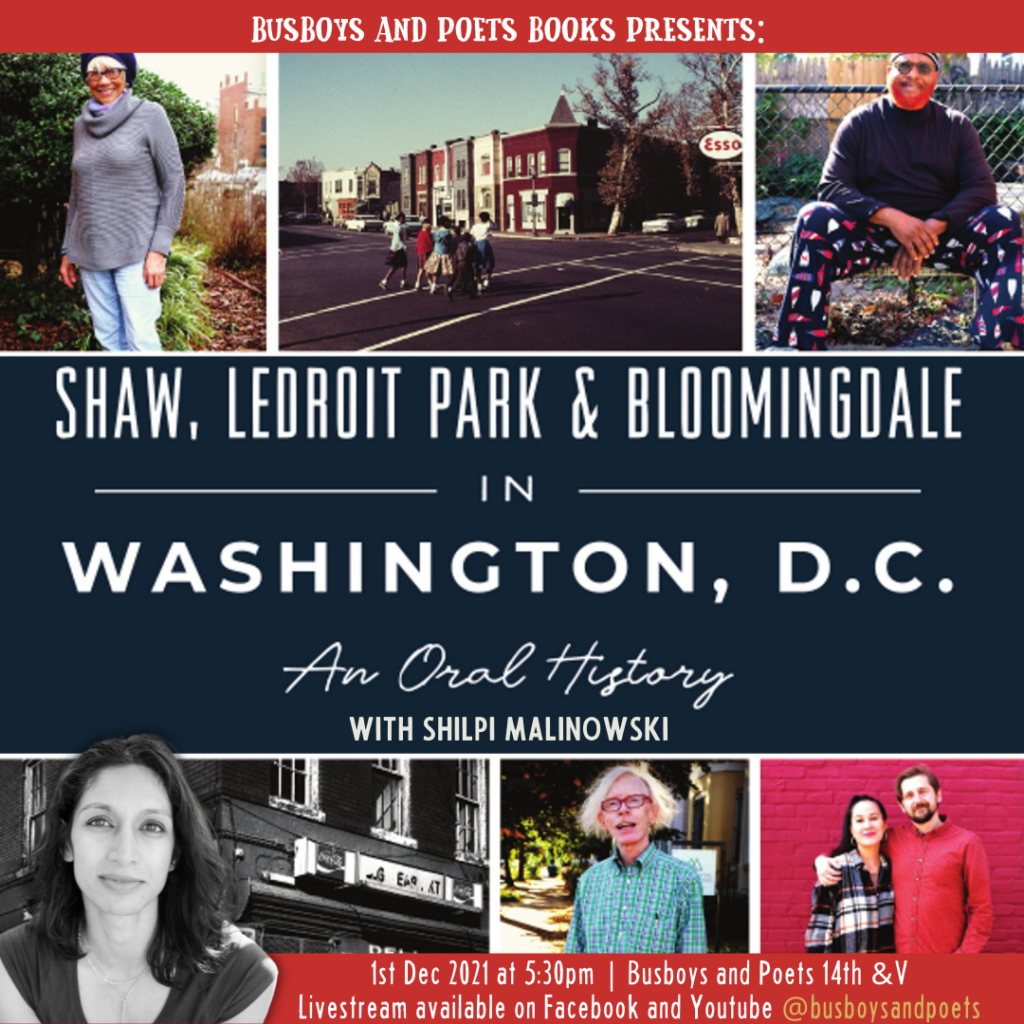 7pm on Monday, December 6th at the Third Baptist Church (5th and Q Streets NW)
Shilpi will be speaking about the book and taking questions at the East Central Civic Association Meeting! Books will be available for sale.