January 23rd, 2023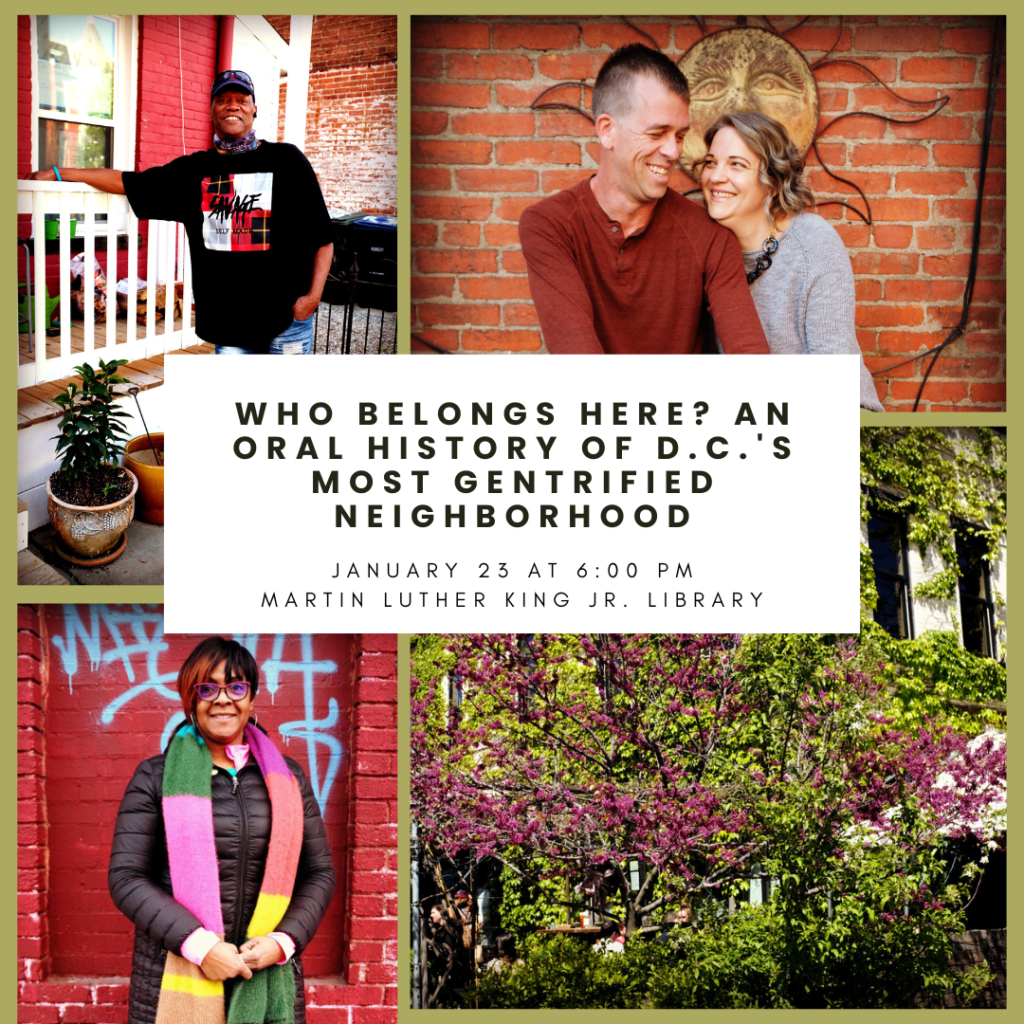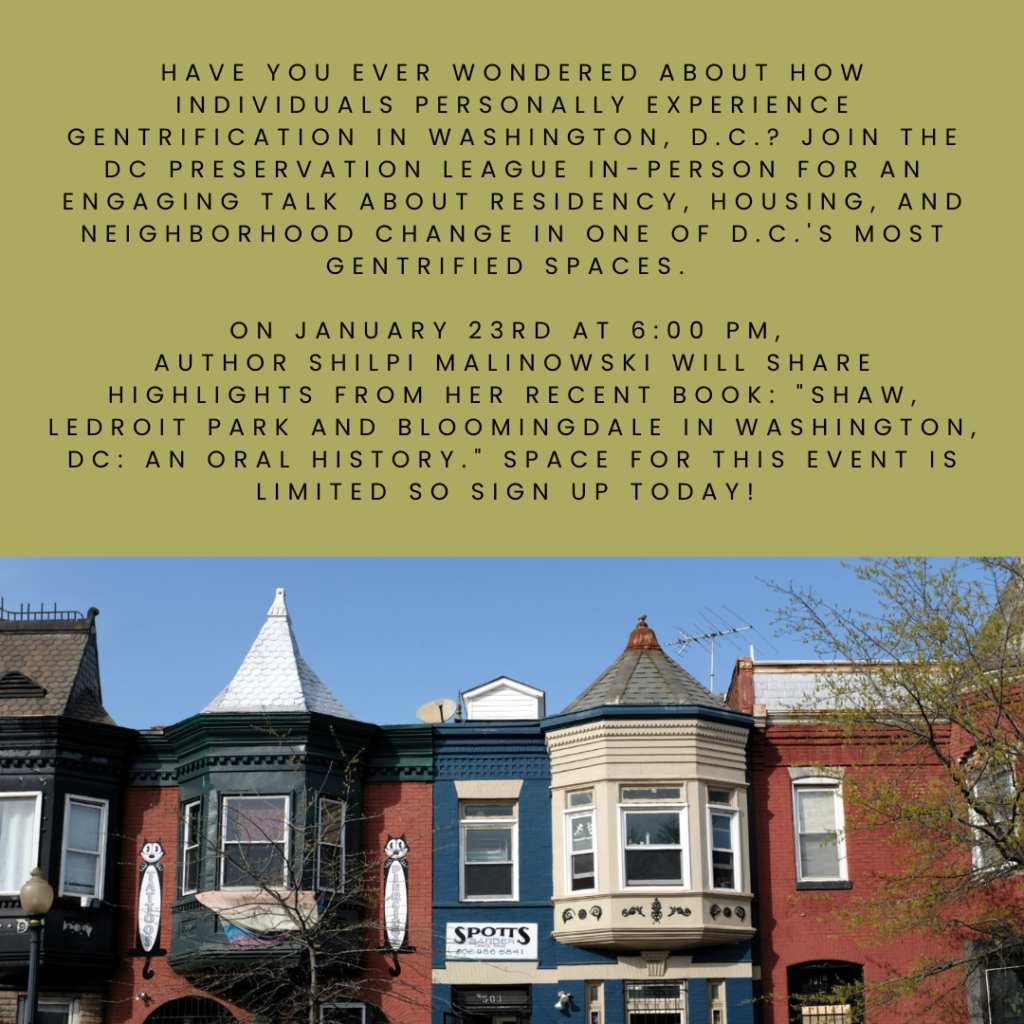 More info here
October 27th, 2022
The Artists' Table: Creating Space and Belonging
6pm-9pm at the Woolly Mammoth Theatre
I joined a panel of DC Commission on the Arts and Humanities Fellows to kick off their "Artists Table" series and to discuss how artists and humanities worker in D.C. can survive and thrive.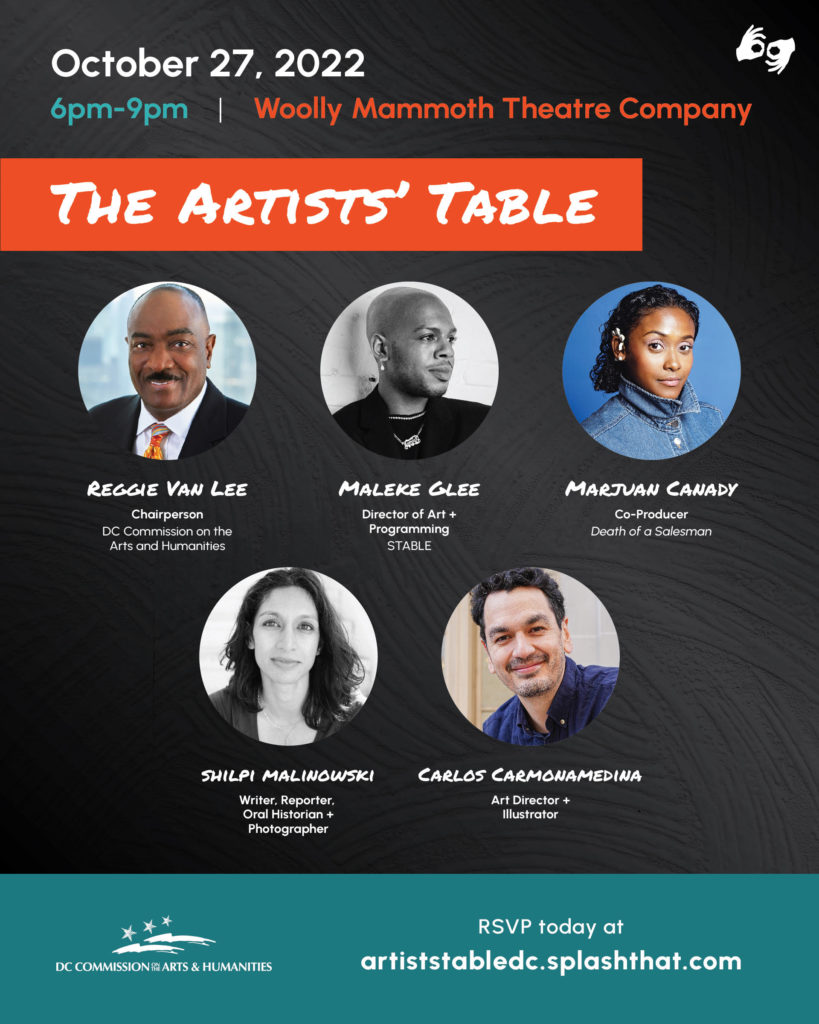 April 1st, 2022
Check out my video contribution to the 2022 DC History Conference below!
December 1st, 2021
Busboys and Poets Books Presents: Shaw, LeDroit Park and Bloomingdale in Washington, D.C.: An Oral History
6pm at 14th and V Streets NW
Washington Post reporter, author and neighbor Helena Andrews-Dyer and I had a fantastic conversation about the book, oral history, gentrification and more
You can view the conversation here:
and read the transcript here.